Posted on November 17, 2012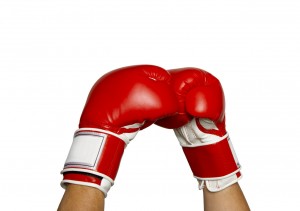 If you work for an association or open enrolment CLE provider, at some point or another, copy writing has probably been part of your job. I've seen enough program fliers and brochures to know that good layout and fancy graphics may help grab a reader's attention, but words are what drive registrations. Why? Because words build relationships. In your personal life, you choose words that let people know you care about them. When marketing programs, you choose words that let readers know you understand their needs. Start with first principles – focus on the reader's problem and your ability to offer a solution. But what about the actual words, you ask? Are some words better than others?
For years copywriters have talked about the most powerful marketing words in the English language. Every year, some announcement about the "10 most persuasive" words in sales gets picked up and recycled by the media. Here's the rub: the research is reportedly a myth. Beginning in the 1970's, the now infamous list of "power" words was attributed to Yale University researchers. From then on, the story snowballed with the list of words changing from time to time, and being variously credited to Duke University, the University of California, and other reputable sources. But Yale apparently never did a study, nor did any other university to which the research has been attributed. The shame, you think! Everyday copywriters and marketing legends alike have sworn by the list for decades. They must feel pretty foolish, right? Well, maybe, except for the fact that copywriters keep testing the words and the imaginary Yale list still reigns supreme.
So will using proven marketing "power" words help you achieve better results when promoting CPD programs? Yes. I've seen small changes of only a few words increase response rates. But cherry-picking "power" words without an appreciation for and attention to the fundamentals of well written copy is like using a band aid to fix a severed limb. Instead, I suggest you treat the list more as an editing tool. Once you have your first draft of marketing copy, pull out the list and see where you can add "power" words – not in a contrived way, but naturally. As I noted at the start, the list has changed over the years, and I've intentionally omitted some consistent "power" words that, in my view, aren't relevant in PD copy. Here are my top 10:
You/your…relevant to you/safeguard your practice
Immediate/immediately…strategies you can put to work immediately
Easy/simple….easy to learn/simple, straight forward techniques
New…content since last presented
Discover…the steps used by
How to…draft and negotiate
Learn…the traits that will make you
Results…get better results
Guaranteed…to make you a better project manager
Proven…solutions/strategies/techniques
Think I'm crazy? Read this sentence from ALI-CLE that arrived in my inbox yesterday:
"Attend this program to learn proven legal writing techniques that you can immediately apply….to keep your reader's attention and get better results!"
How sweet is that? If you want to fill a program, promote it so your members or subscribers will take notice. If you get stuck, try using this checklist to punch things up. It's no magic bullet but it may help. Happy copy writing!
Category: Marketing
Comments Off

on An Editing Checklist: 10 Words to Punch up Your Marketing Copy