Posted on November 2, 2012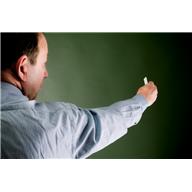 Teaching notes are an essential element of faculty materials for skills based CLE programs. These include both advocacy training workshops and case file based programs. Properly drafted teaching notes give instructors important insights into the case file and the learning it offers – they convey what students should, and to a lesser extent, may, be able to accomplish at the end of the program. Teaching notes should be comprehensive enough to be a useful teaching tool but not so long as to unduly burden faculty with excessive preparation. A good rule of thumb for a one day program is a maximum of 10 pages. The secret to truly useful teaching notes is to remember your audience. Most faculty of CLE providers are very busy people. They volunteer for a number of reasons but usually because they enjoy teaching and want to be good teachers. One of the best ways to support them in this effort is to give them the tools they need to succeed. Anything you can do to reduce your instructors' preparation time will be appreciated – even by those who don't take advantage of it. Every instructor should be able to do whatever is being asked of students. Help them achieve this by including six essential components in your teaching notes:
1. a detailed schedule for the program that explains each segment. "Conduct a cross examination of the witness" without specifics as to each participants' performance time, which issues to cover, who will play the role of the witness, and how the exercise will be choreographed, raises more questions than it answers and creates confusion.
2. information about the audience and the teaching objectives of the program. Tell faculty who they are spending the day with (in as much detail as you can offer) and what students should know or be able to do at the end of the program.
3. a detailed explanation of the teaching methodology and teaching plan. Especially where participation in advance train the trainer sessions is not required of faculty, educate them about your organization's teaching methodology and the teaching plan for the program. Advise what is essential, what is important and what would be helpful to deal with in the time they have.
4. a summary of the case file. Knowledge of a subject is the foundation of good teaching. A brief overview of the case and its context will serve as an aide-memoir for instructors. A few sentences will suffice including main players involved, an overview of the issues raised by the case, and possible theory, theme and approaches of each side. Where possible, include ethical and/or professionalism issues raised by the case file. It is good for accreditation purposes, and can be reassuring for instructors to have a few ethics or professionalism questions in reserve.
5. comprehensive answers to all suggested learning activities. In the case of advocacy training, this will include opportunities and challenges in the case file and suggested advocacy approaches plus common sources of critique and possible prescriptions.
6. additional readings and suggested resources. Especially if you are asking instructors to present lectures or participate in demonstrations, offer to share any relevant materials from past programs. Sharing what others have done in the past avoids faculty starting from scratch.
One final note, if you are using a new or updated version of an old case file or reference materials let faculty know what has changed since last time so they are not embarrassed in front of colleagues or students. Especially with providers who use the same case file for multiple programs or the same case file year after year, many faculty members keep and refer back to previous teaching materials.
While the quality of teaching notes is only truly revealed through actual teaching, following the above suggestions will provide a good foundation for success. Just remember to debrief faculty on whether the notes were helpful and how they can be improved in the future. They'll be glad you asked, and so will you.