Posted on November 7, 2012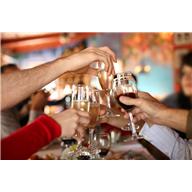 Your program was a great success, due in large part to your volunteer faculty. This is where most organizations fall short in retaining good faculty members. Here are the last six of twelve tips for mobilizing volunteer faculty members – this time after the program is over.
1. Assess. Collect and summarize participant feedback from programs. Sanitize it for inappropriate, spiteful or ill intentioned comments, then share it with faculty so they can see what they did well and where they can improve. You would be surprised how many faculty I work with say "I really appreciate that you sent me participant comments. Most organizations don't do that."
2. Applaud. Express your appreciation every chance you get. These people have full time jobs, families, and a host of other commitments and still make time to wave the flag for your organization. Thank them privately in person at the program, by email immediately afterwards, and promptly after the program through a personalized letter. Thank them publicly at board and committee meetings, in your organization's publications, in trade and other legal publications, through gifts and faculty awards, and by inviting them to celebrate with other faculty throughout the year.
3. Ask again. The best way to show volunteer faculty know how much you value their contribution is to invite them back to participate in a future program. Just don't outwear your welcome with too many invitations. If the relationship isn't one that you want to continue, don't make an issue of it; simply don't invite the person back.
4. Reward. Invite outstanding faculty and proven worker bees to increase their leadership or level of participation in future programs. Provide entry points for varying levels of experience so that you can build a future roster. Consider introducing faculty awards.
5. Cut a cheque. Always cover travel, parking, hotel and other expenses that make a volunteer's participation in your program possible. Ask for a statement and copies of receipts, and reimburse quickly. Better yet, pay expenses up front so your people are not out of pocket.
6. Be courteous. Remember the most basic rule your parents taught you – treat people the way you want to be treated. Say please and thank you, and always put faculty ahead of you. Faculty members are like anyone else – they forget things, stumble unexpectedly, have bad days, etc. These may be inconveniences to you but don't burn bridges over them – smile, take it in stride, and follow-up after the program to check in, and let them know you look forward to working together again.
Truly good faculty members are easy to get but hard to keep. Don't underestimate how many organizations are competing with you for their time. Motivate them to stay involved with you by creating something they want to be part of. Make accomplishment, respect and collegiality your currency, and you'll find that your speakers and instructors not only stay, but that the group grows every year.
Category: Volunteer Management
Comments Off

on Mobilizing Volunteer Faculty, Part 2: After a Program