Posted on November 12, 2012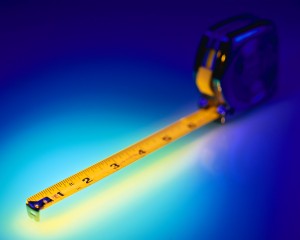 Associations use a number of metrics to evaluate how well the organization is performing against various objectives, goals and plans. Sometimes the volume of statistics can be overwhelming. When I'm asked to assess an association's professional development program, I like to start with three basic non-financial indicators. While every association has different priorities, these three benchmarks tend to be universally relevant.
Metric 1 – Membership loyalty/engagement
Membership engagement is one of the biggest challenges facing associations, and legal associations are no different. Mine your data for how many members v. non-members are attending your education programs. Non-members attending your programs is positive and presents membership growth opportunities (or alternatively, invites a hard look at your member value proposition, ie. if they are attending the programs and members get a discount, why are they not becoming a member and saving on the programs?). But the inverse – members not attending your programs – is very bad news and an ominous warning sign of two things: 1) revenue lost to competitors; and, 2) more importantly, member disengagement. This is particularly the case if professional development is one of the primary reasons members join your association (it is invariably in the top three, along with networking and recognition/credibility). Somewhere you're missing the mark, and don't understand your members' needs or priorities. Disappoint them long enough, and pretty soon, non-attendance at education programs will lead to non-renewal as a member.
Metric 2 – Flagship conference attendee retention
It's easier to retain a happy attendee, than to attract a new one. Attendees – members and non-members alike – who were once engaged but have stopped coming to signature events usually spells trouble. There are many reasons behind this but central among them is that as lawyers progress in their careers, their discretionary spending and priority on networking (versus professional development) tend to increase, and annual conferences offer a unique coming together of these two things. Properly executed, annual conferences represent an association's best opportunity to keep attendees, and more importantly members, throughout their career. Many associations are basking in the warm glow of mandatory CPD these days, and in some cases, it's making them lazy. As long as the room keeps filling up, they don't really think about whether last year's attendees are returning. Often, no-one even tracks retention. The bad news is that by the time attendee retention becomes an issue, many folks have already dropped their membership.
The only thing worse than losing "regulars" at annual conferences is overall declining attendance figures for annual conferences. This usually suggests one or more of the following sins:
You don't know what your members want.
You're not making your conference useful enough.
You're using the same approach to marketing year after year.
You're missing the boat on social media.
You're not using technology to expand your audience.
You don't understand your members' financial or budgetary realities.
Horror of horrors, your conference is perceived as put on by the elite for the elite.
Metric 3 – Volunteer faculty satisfaction and retention
Most associations know that volunteers are the backbone of their organization. However, the strategic value of keeping volunteer faculty happy is often a significant blind spot. Volunteer faculty, when effectively engaged and supported, have a profound impact on the organization they serve – scaling operations, expanding programming, increasing organizational resources, and maybe most importantly, as recruitment agents for future members, program attendees and faculty. The proliferation of providers and programming under mandatory CPD has created a very competitive market for volunteer faculty. If your volunteer faculty aren't coming back, it's probably not because they have stopped volunteering – they're just not volunteering for you.
While every association marches to its own drum, including these three measurements in your analysis of your professional development program should, in most cases, help point you in the right direction, and enable you to make better decisions. Recognizing you have a problem is easy; the hard work comes in turning things around.
Category: Strategy
Comments Off

on Three PD Metrics All Associations Should Know