Posted on November 1, 2012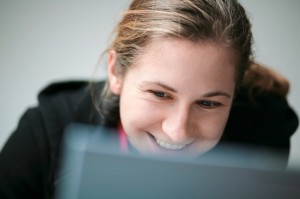 While it's true that when it comes to collaboration, nothing can replace an in person meeting, it's also true that people can't always physically get together. Fortunately, teleconferencing and video chat services make it easy for colleagues to connect regardless of where they are. In my office, our preferred chat service is Skype. Not because we're big into online chatting necessarily but because it's free long distance. In addition to being right for our budget, the sound quality is consistently good. That having been said, we don't use the video option and most chats are limited to two people, or more accurately, two laptops. Usually we have two or three people together in one location, and two or three people together in another location, and we use Skype to bring all four to six together.
For those looking for better quality, paid options, there's a good compare and contrast of four services – Cisco WebEx meeting, Cisco Telepresence EX60, Skype Premium and Biscotti – in Inc. Magazine's July/August 2012 issue. The article, Face Time, Any Time compares the pros, cons and costs of these four video chat tools. Truly savvy technology providers may also be interested in the Shiny Objects section of the August 2012 issue of Entrepreneur. See What I'm Saying showcases a dream list of digital devices to make your next video chat even more life-like. From webcams to microphones to swivels that keep things steady, these moderately priced to very expensive items will help even the most photogenic PD professional improve her remote presence. See What I'm Saying also offers its own comments on Skype, the "hangouts" feature in the Google social network, and Apple's Face Time as ways to connect. Neither of these articles mentioned Go to Meeting but we've looked at in my office – not for meetings – but as a training platform. I'd be interested in any experiences anyone has had with it.
Category: Technology
Comments Off

on Video Chat Round-up