Posted on December 6, 2012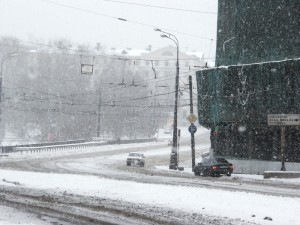 The 2013 Canadian Society of Association Executives National Conference is going to the heart of the continent in Winnipeg, Manitoba.
This is an excellent event for anyone who works in the association sector. The conference features over 25 sessions tailored to a variety of educational needs. I always find something of interest on the agenda.
They are expecting over 500 attendees and last year's conference sold out early so set aside September 18 to 20, 2013, and reserve your spot now.
Don't let the destination scare you off – despite the photo, snow is unusual in September – and Winnipeggers are great people.
Musicians Randy Bachman and Burton Cummings, and Chicago Blackhawks Captain Jonathan Toews are from there – so is Supreme Court of Canada Justice Marshall Rothstein.
Check out the preliminary schedule at www.csae.com.