Posted on December 13, 2012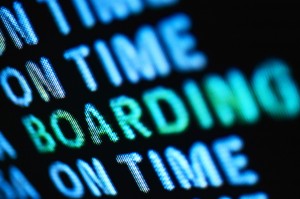 I travel a lot for work so colleagues often ask me to suggest a good holiday gift for other travelers they know. In my experience, most people who travel a lot are the same kind of people who buy whatever they need, so this list is probably unhelpful, but here are my favourite/must-have travel accessories anyway:
1. A great laptop – lightweight, with a long battery life, and compact enough to be able to use in economy class when flying. I have the Sony Vaio Z Ultrathin. 13 inches, 2.5 pounds and a 7 to 8 hour battery life. My only complaint is that the tracker pad is both non-responsive and hyper-responsive which means, if I don't want to lose my composure, I have to use a mouse. Not ideal for planes.
2. A reliable smartphone. I have the Samsung Galaxy S III. Excellent battery life – I can go two days without recharging it – and I can do almost everything I need to from it except create documents. It is my office on the road. I love it and I haven't had a chance to learn to use even a fraction of the features.
3. An iPod Nano (or some other music source). I may be able to do this with my Samsung but why bother? Music is essential on the road, especially during pre-takeoff and landing announcements, in cabs with overly talkative drivers, on planes and trains next to over socialized passengers, and whenever you're just too tired to interact and need to decompress.
4. A versatile travel bag with separate compartments for a change of clothes, paperwork and a laptop. I take a lot of flak from colleagues because I carry a backpack. Most of my trips are 24 or 48 hour so unless I absolutely have to, I don't check a bag. I also have a compact roller bag but I still prefer the backpack. My current backpack is starting to show signs of road weariness so I'm on the hunt for a replacement. Tumi is a good starting point….
5. In my early days as a business traveler, I left many, many power cords for all kinds of devices behind – in hotels, conference venues, airport lounges, etc. One day I stumbled across an innovative little bag by iGo that provided a single power cord and multiple tips that you can change whenever you want to power a different device. I'm better trained now so I don't usually forget cords, and the iGo bag, when the power cord is in it, can be a little heavy, but wow what a nifty little lifesaver. Try finding the only kind of power cord your laptop will accept at 10 pm in St. John's, Newfoundland. I dare you.
6. A large, lightweight scarf that can do double duty as a nose cover/blanket and fashion accessory. Temperatures on planes and trains are unpredictable so it's always nice to have something cosy to wrap around you. And if you're lost on the nose cover part, you don't travel economy with me.
Finally, because I do a lot of my traveling November through March, I always ask and hope (and sometimes pray) for co-operative weather. Unfortunately, not everything can be ordered online. Fingers crossed on the prayer days.
Category: Productivity
Comments Off

on Tools for the Road Warrior