Posted on January 16, 2013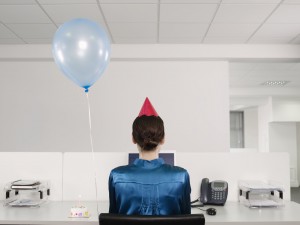 One of my clients is celebrating a pretty special anniversary so when I finally got a chance to review my November copy of Harvard Business Review, I was delighted to find a great article entitled "Anniversaries are Not to Be Wasted". I've been considering for some time the opportunities that milestone anniversaries provide for associations, and the HBR article helped to crystalize my thoughts. Today's associations are facing serious member retention and growth challenges. Some associations try to confront these challenges by competing on every metric possible – price, education, networking opportunities, etc. Ironically, that kind of jockeying tends to make associations more, not less, similar to their competitors.
Enter the unique opportunity that milestone anniversaries provide. An anniversary – especially a big one – symbolizes strength and security in a rapidly changing market. It celebrates past accomplishments and offers a plan for the future, conveying to current and prospective members that the association is doing well and will be around for a long time. What better marketing opportunity could there be to differentiate your association from and leapfrog over the competition?
If your association is nearing a milestone anniversary, consider engaging an anniversary strategist. How you celebrate your anniversary will depend on your association's values, traditions and budget – every organization and anniversary campaign is different – but a good anniversary strategist will work with you to:
attract positive industry press;
reinforce or update your association's brand;
improve recognition of your association's contributions to the profession;
boost board, staff, and faculty morale and loyalty;
strengthen relationships with strategic partners;
increase new member sign-ups and membership renewals;
grow special event and education program attendance;
establish a clear, competitive advantage; and,
grow your bottom line.
Celebrating a milestone anniversary offers a once-in-a-lifetime opportunity that associations can't afford to squander. So start planning now – with a little lead-time, your next anniversary can be your biggest "sell"ebration ever.