Posted on January 3, 2013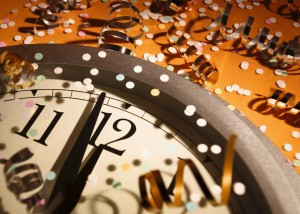 It's the start of a new year which means many people are making (or breaking) resolutions. I've never been very good at New Year's resolutions – like most people I tend to focus on something that is unattainable long-term (touch every piece of paper only once) or that I've failed at repeatedly (read one new book a week).
Besides, I'm what most personality analysts would call an expressive driver which means I'm naturally goal-oriented and talk too much, so committing to a to-do list is already a daily ritual for me (or daily ordeal if you're a co-worker).  Instead, I'm drawn to the idea of developing habits that lead to long-term professional success. If trying to adopt those habits happens to coincide with the beginning of a new year then great.
Here are a few, simple starting ideas for PD professionals:
1. Read/reread your organization's strategic plan with the goal of helping to advance it
2. Watch a short video that will make you better at your job (you can learn anything on You Tube for free)
3. Talk to as many program attendees as possible
4. Send handwritten thank you notes to people who help you do your job
5. Ask others to help you identify fresh talent
6. Ask faculty members what they would do to improve a program
7. Make your standard evaluation form more useful
8. Try a new presentation technology
9. Collaborate with a complimentary organization
10. Share interesting articles about common interests with colleagues
And remember – thinking about the beginning of a new year as an opportunity for change is a great way to motivate yourself but try not to get too hung up on dates. Every day is a good day to grow.
Category: Personal Growth
Comments Off

on Simple Habits for a Successful New Year