Posted on February 6, 2013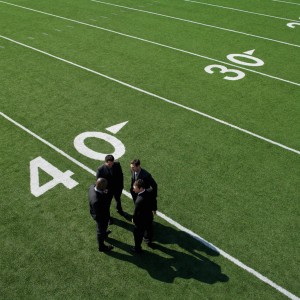 I was among the 130 million plus people watching last Sunday's Super Bowl. In some ways, I found the power outage as interesting as the game.  As someone who has delivered conferences where fire alarms rang, elevators stopped working, and air conditioners failed (in 85+ degrees), I was interested to watch things play out. The Blackout Bowl, as people are calling it, offers some great lessons for event professionals.
1. Things happen. No matter how much you plan, you can never predict or prepare for every crisis. Significant electrical supply improvements were made to the Superdome in advance of the Super Bowl to avoid the very type of power interruption that happened.
2. Leverage the unexpected. Some people found a way to benefit from the blackout. The 49ers used the power outage to shift the momentum of the game, and enterprising brands like Oreo, Tide and Audi took advantage of the power interruption to launch fast-thinking, inexpensive twitter campaigns that attracted thousands of followers.
3. Don't let a set-back control the dynamic. The Ravens didn't give up as the 49ers fought to regain control of the scoreboard following the blackout. San Francisco piled on a lot of points but Baltimore never gave up, and in the end the 49ers didn't have enough.
4. Hedge your bets. The bigger the show, the bigger the risk. Whether you're planning a high octane AV-intensive half time show or a less glamorous rain cover option for an outdoor event, plan for contingencies. It may add a little to the budget but it's better to be safe than sorry.
5. Be the reaction you want from attendees (or, as the old saying goes, never let them see you sweat). Remain composed. If you're confident in your ability to resolve the situation, attendees will feel more confident. Let attendees know you're on it, offer instructions and – if possible – distractions, fix the problem, and then get on with the event.
6. Communicate quickly and frequently. Some people felt misled about the downtime during the blackout – 15 minutes, then 15 minutes more, etc. Whether you use social media or something else, be honest with attendees. Tell them what the problem is as soon as you can, and then update them as often as possible.
7. Don't burn bridges. Venues have unexpected developments too. There are lots of ways to react to disappointments, and just as many ways for venues to make them right. After this year's mishap, NFL Commissioner Goodell reassured locals that New Orleans would continue to be a destination for future Super Bowls. The convention services industry in Canada isn't that big; you may want to be back in the same venue someday. Think about how you want to go back.
Stay nimble out there.