Posted on March 4, 2013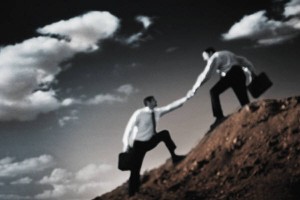 If you answer yes to any of the following questions, your association may benefit from some outside strategic planning or organizational development advice:
1. You're the most senior staff member, and you hate your job.
2. You're the most senior staff member, and you have no obvious successor.
3. You're worried one or more of your key employees will quit, or you wish they would.
4. Your employees and/or board members are disengaged, or worse, resentful.
5. You can't rally support or achieve buy-in for key initiatives from board members and/or staff.
6. You're in constant fire fighting mode.
7. You're dealing with the same issues again and again.
8. Your last strategic plan "lapsed" or "expired" and no-one is talking about a new one.
9. You don't know how to grow your top and/or bottom line.
10. You don't know what you do best.
11. You don't know why your members/attendees keep coming back.
12. You're not concerned about what your competitors are doing.
If any of these statements sound familiar, it may be time to roll up your sleeves and dig into the hard work of getting your organization ready for the future. You can start by checking out some great strategic and business planning resources on the Canadian Society of Association Executives website at www.csae.com.
Category: Strategy
Comments Off

on 12 Signs You May Need Help