Posted on April 11, 2013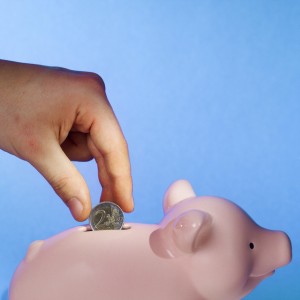 Audio visual equipment is probably the number one budget line where hidden costs can quickly spiral out of control, so it's an important line to keep in focus. At the same time, experienced program coordinators know that the "right" AV budget is all about balance – cutting corners (verses excessive costs) can lead to serious problems. Here are 10 suggestions for making the most of the budget you have:
1. Work with the venue's existing inventory of equipment. As soon as they have to source out, your costs go up.
2. Don't assume you need extra audio. In many cases, particularly in newer venues, the house sound system will be adequate.
3. If your presenters are stationary ie. do not walk and talk at the same time, consider a podium and wired microphones. Wired microphones are less expensive and also less prone to interference than wireless microphones. Unless you absolutely need a lavaliere, don't order one; they're expensive and they usual entail babysitting.
4. Internet charges almost always have lots of room for negotiation. If you take the standard package rate, you're probably paying too much.
5. Scrutinize labour costs. Some AV suppliers will try to charge you as much for for tear down as they do for set up. Tear down takes less time so should be about half or three-quarters of what you pay for set up. Minimums are a killer.
6. Skip the dress kit. Don't order draping for screens unless you need it; most of your audience won't know the difference.
7. Rent only the projector quality and screen size that you need. Ask for recommendations for minimum requirements, and photos of similar set-ups in the past.
8. Think carefully about how presenters will use PowerPoint. If the screens aren't for camera feed and instead will be used only for PowerPoint, you might be able to get away with fewer screens.
9. Lighting costs are in many cases unnecessary and can quickly outspend traditional audiovisual components. Most venues, including hotels, usually have adequate lighting options as is. Spend your money on other AV upgrades or save it all together.
10. Reconfirm presenters' AV needs just before the program. Few things are more frustrating than paying for equipment you don't need because presenters' original needs have changed.
Saving money on AV usually comes down to a few key questions. Don't be embarrassed to ask for explanations. Like Dick Cheney said "I plead guilty. I ask a hell of a lot of questions. That's my job."