Posted on April 19, 2013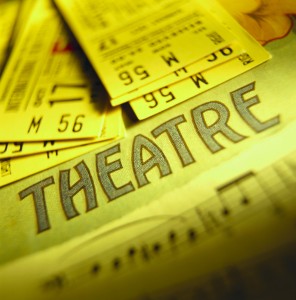 Lawyers' love for the stage is as old as the legal profession. The ABA, in its annual focus on lawyers and culture, last August devoted its cover story to the Theatre's 12 Greatest Courtroom Dramas. With so much interest from lawyers in the craft of the actor, it makes sense that we may have something to learn from actors.
Acting workshops for lawyers have been offered in the U.S. since at least the 1970's. More recently, mandatory CPD has led to a resurgence of these programs on both sides of the border. Can acting classes improve lawyers' presentation skills? I think in most cases they can. Perhaps more importantly, I'm convinced they can improve lawyers' confidence levels in the courtroom. But be warned – it's a bit of a mind shift. The first time I hosted one of these workshops I cynically thought "breathing and vocalizing exercises? How are we ever going to get people to stay beyond the first break?"
I overlooked how open-minded and extroverted lawyers can be. They not only stayed through the first break, but also through lunch and then the afternoon break, and at the end of the day, they were singing the presenter's and the program's praises. That workshop, The Powerful Performance, was presented three years ago by Touchstone Theatre Director Katrina Dunn. Today, Touchstone Training is Canada's best known provider of acting-based presentation skills training for lawyers. Dunn's one-day course is offered in BC through the Continuing Legal Education Society of British Columbia, and in Ontario through The Advocates' Society. So go ahead, get on stage. And get CPD credit for it.