Posted on June 14, 2013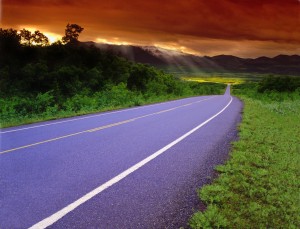 Last month I had the pleasure of seeing two of today's greatest CLE presenters not one but two times. For the third year in a row, Larry Pozner and Roger Dodd brought their larger than life Advanced Cross-Examination Techniques program to Canadian lawyers in three provinces.
At the risk of sounding like a groupie (I've heard people ask where to buy t-shirts), every time I see Pozner and Dodd perform I'm blown away by their ability to win over audiences. They are more than professional lecturers, they are first-class entertainers, and they belong, in my humble view, among the likes of Jim McElhaney, and Irving Younger before him.  As Carmine Gallo writes about Steve Jobs in The Presentation Secrets of Steve Jobs, they "transform… the typical, dull, technical, plodding slideshow into a theatrical event."
How do they do it? Someday, maybe I'll ask them. I have a sneaking suspicion their answer will be preparation. In the interim, these are my own observations:
they make an effort to know and engage with their audience
they set audience expectations
they are passionate about their topic
they don't just tell, they show
they speak without notes
they use simple language
they share personal stories
they are animated
they know their presentation cold
they don't leave logistics to chance, and
they make people laugh.
All of that, of course, is in addition to the fact that their content is excellent. They did, after all, write the bible on Cross-examination. If you haven't seen Pozner and Dodd in person yet, I highly recommend it. As the marketing copy says "your only regret will be that you didn't see them sooner." You can get information about Canadian dates at www.seminarpartners.ca.