Posted on June 24, 2013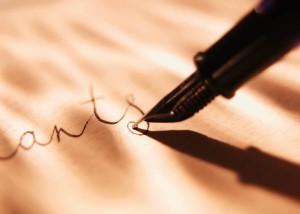 According to noted legal writing instructor Bryan Garner, many practising lawyers, especially transactional lawyers and new lawyers, suffer from a phenomenon called the Dunning-Kruger effect. Garner's post, "Why Lawyers Can't Write" in the ABA Journal helps to explain why lawyers often underestimate the value of legal writing programs when making professional development decisions.
The good news, according to David Dunning and Justin Kruger, the two Cornell psychologists for whom the phenomenon is named, is that people unskilled in a task can recognize this after "highly effective training" in the skill. Canadian lawyers will be pleased to hear that there are lots of CPD options designed to improve their legal writing skills. These include:
Annual Course on Written Advocacy (lead instructor Steve Armstrong, large supporting faculty) – Osgoode Professional Development and The Advocates' Society
Writing and Editing for Clarity and Impact, also Writing to Persuade (Steve Armstrong) – Seminar Partners
Writing Workshop, a component of the National Criminal Law Program (Jim Raymond) – Federation of Law Societies of Canada
Drafting Clearer Contracts (Ken Adams) – Osgoode Professional Development
Various programs by Steven Stark – BC CLE, The Advocates' Society, Seminar Partners
Write this Way (Jane Griesdorf) – Law Society of Upper Canada
I've also heard great things about legal writing instructor Ed Berry, although as I understand it, he does mostly judicial writing workshops. Whether any of the above programs are "highly effective" and can also take you that next step of actually writing better, you'll have to determine yourself.