Posted on December 31, 2012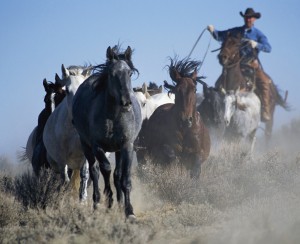 December is a wild month for continuing legal education in Canada – six provinces have mandatory CPD deadlines. That means over 50,000 lawyers are rushing to complete their annual minimum CPD hours, and opportunistic providers are working hard to capitalize on that demand. The need for so many lawyers to earn hours quickly and – at least for small firm lawyers – at little cost, has led to a literal explosion of CLE procrastinator marathons – mostly on-demand or video/audio replays.
In provinces with a "buddy requirement", ie. two or more lawyers must view/listen to and talk about the recording together to get credit, many firms simply convert an empty boardroom into a 24 hour theatre where members drop in whenever they have time, and watch whatever is playing with whoever else is there. Even among the most senior members of the bar, it's become a laughable practice. In places where there is no buddy requirement like Ontario where lawyers can now earn up to 6 hours of credit for watching archive videos with no interactivity or buddy requirement, the result can be even more bleak – a recording playing to an empty chair, or never played at all but the purchase receipt safely tucked away for audit purposes.
Suddenly lawyers' usual priorities when selecting CLE – topic, practice relevance, speakers, provider reputation, etc. – start to fade away, and as the pressure of the reporting deadline grows, the focus becomes getting as many hours as possible as quickly and as inexpensively as possible. Is that what the regulators intended when they introduced mandatory CLE? I'm pretty sure the answer is no. These things are complicated of course, and I'm not suggesting I have a magic solution. I'm just offering a comment on the landscape and a preview of the future – a warning bell, if you will.
Mandatory CLE in Canada, much like mandatory CLE in the US, started – I think – with good intentions, even if the research wasn't really there to support the tenuous connections with enhancing competence. But as the old saying goes, the road to Hell is paved with good intentions. And while Hell is obviously not a fair description of the current CLE market in Canada, we are definitely in the Wild West. New providers with all sorts of motives are cropping up every day and guess what? Lawyers are registering for their programs.
Ironically, in the long-term, lawyers will be the stakeholders least affected by mandatory CLE. Other than the financial hit for whatever 12 hours of CPD a year costs (which many lawyers would willingly spend anyway), and a more cynical attitude towards the role of regulators and the value of CLE, I don't think, generally speaking, much will change in lawyers' worlds because of mandatory CLE. Instead, the real winners and losers of mandatory CLE will be those that initially most enthusiastically embraced it – traditional, established providers, including associations and regulators – and industry disruptors most established providers didn't anticipate. Who will fall into which category is yet to be seen.
Much like the Wild West, mandatory CLE will become a fascinating story of conquest on one hand, and survival, persistence, and merging on the other. I predict that the most agile among today's providers will survive and even thrive through the disruption, but five years from now, many CLE departments, if not whole organizations, will be gone. Over the next couple of months, I'll try to break down the different types of players in the market, and share suggestions for long-term success for some of them. Stay tuned.