Posted on January 29, 2013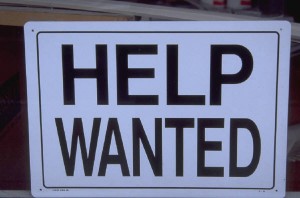 I administer one of Canada's biggest law conferences. Yesterday, in response to an email I sent on behalf of that client, I received a great reply:
Hello Jessica, thanks for the email. I appreciate it. Last year was my first year at the conference and I quite enjoyed it. I came with several friends. However, this year, most people that I attended with are not able to attend. Are there any volunteer opportunities at this year's conference? I would still like to attend but perhaps use it as an opportunity to help out if there is any help required or needed anywhere. Let me know at your convenience.
How awesome is that? It took me about 30 seconds to reply, and I was talking with my new volunteer an hour later to figure out how we can best help each other.
One of my pet peeves about some CLE providers is that they don't do right by their volunteers, especially faculty members. Good volunteers are gifts – they advance the organization's mission in countless ways (see my past post on Three PD Metrics All Associations Should Know). Unfortunately, too many staff don't receive enough training in how to attract and – more importantly –  keep volunteers.
Most lawyers volunteer as faculty members for one of the following reasons:
they were asked
they see it as an achievement or form of recognition
personal growth
they want to give something back to the profession
networking, collegiality, support (a feeling of belonging)
And the number 1 reason most volunteer faculty "break-up" with CLE providers? Poor management by staff. This includes:
lack of support
poor training and orientation
burnout
underutilization
lack of recognition
inadequate feedback
perks that are withdrawn
it isn't fun
These aren't the result of any scientific or industry study – just my own observations and lessons from over a decade in PD. I hope they help make you a better volunteer manager.