Posted on February 25, 2013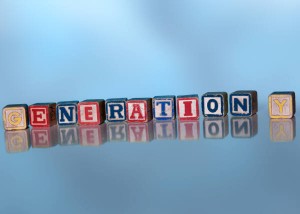 Youth may be wasted on the young but associations aren't. Unfortunately, many associations struggle with how to engage younger members. The solution is more intuitive than you think – engage them on their terms. Here are three suggestions to help you get started:
1. Use current technology to meet young members where they live
Generation Y doesn't know life without the internet.  Everything electronic is second nature to them, and they expect hyper-speed information. Move quarterly print publications to the back seat. Make your website your flagship communication vehicle. Digital publications, online event registration, membership sign-up and renewal – it should all happen here. Use your website to link to an expanded social media presence (but remember to target your specific audience – older and younger Millenials, for example, have different social networking site preferences). Show younger members your value by making things easy for them, and by being the first to provide information that affects them.
2. Tap into younger members' preferences for interactive learning and meaningful networking
You don't have to reinvent your education program – just create value for all generations. Make learning relevant to the interests and needs of younger members, for example in a junior counsel or new practitioner track , and deliver it in a way that allows them to contribute, for example in small discussion groups or sharing forums. When it comes to networking, avoid creating purely social events with their peers – they can do this themselves. Instead, use the old to draw the young, and focus on creating opportunities for connecting with more experienced members so young members can enhance core competencies, ask real-world mentoring questions, and develop their careers. Millenials change firms more frequently than their predecessors – meeting someone who can offer you a job some day is always of interest.
3. Demonstrate personal impact and reward
Millenials are like the Geminis of generational astrology – narcissistic and entitled on one hand, but collaborative and cause-driven on the other. They are the fundraiser who raises the most money, so others will know they raised the most money. Yes, they're complicated but they're also good for associations. They want to know their work matters, and they are interested in giving back. Not all Millenials are the same, and if you believe the literature, no Millenial is the same every day, so flexible and fluid are the new rules of engagement. Co-create the value of membership with them – ask them what they want, and be responsive with a multi-faceted approach. Provide opportunities to volunteer through one-time events and ad hoc committees, and also offer official status within the larger organization. Give them as much responsibility as they want, let them self-organize and communicate how they want, and then let them run with it.
The median age of association members is on the rise. As yesteryear's supporters retire and disappear, the question is not "should associations engage Millenials?" but rather "how should associations engage Millenials?" Allowing your young members to give and take on their own terms says you value them for who they are now. Play your cards right and you'll find value in who they are later too.