Posted on July 31, 2013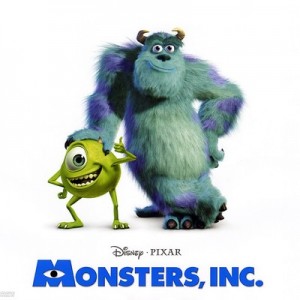 Two of my children are in elementary school so the release of Monsters University this summer was cause for some excitement in my house. The movie, released by Disney, is a prequel to Monsters, Inc. which came out about 10 years ago. Both stories feature a fictional city called Monstropolis, the power for which is generated by monsters scaring children (think monster in my closet, monster under my bed, etc.).
While both movies are entertaining, the original is my favourite because of the teaching point it offers advocacy instructors. In the first few minutes, Henry J. Waternoose III, the CEO of Monsters, Inc. uses a classic critique model to teach prospective "scarers" how to improve their technique.
First, he headlines his critique with an effective "hold it…can anyone tell me what went wrong?". Then he replays for other students what the student in question did, namely, left the door open. Then he explains why leaving the door open was a bad idea, and then he asks other students to offer possible prescriptions. He ends by telling them, much the same way as good advocacy instructors do, that the key to effectively scaring kids is practice, practice, practice.
Long before the National Institute of Trial Advocacy or any Canadian law schools and CPD providers were using the learning-by-doing teaching model, Jim McElhaney was using it to teach law students at Case Western. It's inspiring to see his legacy continue on the silver screen.
Note: Monsters trademarks and artwork copyright Disney- Pixar.