Posted on August 23, 2013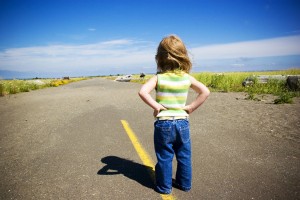 One of my clients produces a remarkable collection of papers as part of an annual CPD program. Although the end result is so impressive that it in some ways probably looks easy, there is a staggering amount of work that goes into the materials by the program chairs and authors, each of whom contribute at least two papers.
Last year, the program chairs had the inspired idea to stagger paper deadlines so that authors would have two deadlines, six weeks apart, instead of the previous one deadline for both papers. On an administrative level, the staggered deadlines make materials compilation much more manageable so have worked beautifully. However, I didn't appreciate the full genius behind the change until I read an article last week in Harvard Business Review entitled "Here's What Really Happens When You Extend a Deadline".
According to author Heidi Grant Halvorson, three problematic dynamics are at play in the human unconscious that make managing deadlines difficult for most people:
1. The "Goal Looms Larger Effect" meaning the closer you get to the deadline, the more it dominates your thinking, and the more intensely you pursue it.
2. Procrastinators work because there is pressure. Without consistent pressure, they don't work.
3. We underestimate how long it will take us to do pretty much anything aka "the planning fallacy".
In the case of a program where faculty have multiple written contributions, staggering deadlines can help to combat these problems by keeping motivation high, keeping the pressure on procrastinators, and taking action to avoid people overestimating their own time management abilities. The author points to a study in which students who had three papers due by the end of the term were given the option of setting a single deadline or staggered deadlines. Only a small minority chose to submit all three papers on one day. Instead most students spaced their papers out evenly, and interestingly, those students earned higher marks.
So next time you're planning a program where faculty have multiple contributions, try staggering deadlines. You may just save them and you a lot of frustration.