Posted on July 5, 2013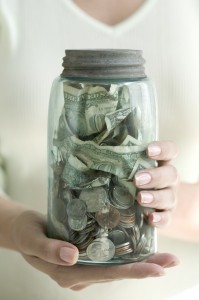 Working with a shoe string CPD budget? Don't fret. A booming CPD market, combined with lots of discount opportunities, is making it easier than ever to stay within budget. Here are five suggestions for how to save:
1. Early-bird pricing – These discounts are usually in the range of 10 to 15% off the regular registration fee. Providers use them to reward early registrants so they can have peace of mind about audience size.
2. Group discounts – These discounts are sometimes offered as percentages, but the best buys are the 4 for the price of 3 type deals. Providers use these to expand their audience base and help fill seats. They are often unadvertised.
3. New lawyer/student/paralegal discounts – These discounts can be quite significant – up to hundreds of dollars. The rationale is simple – you're starting out or you're support staff, therefore you probably have less funds available so you shouldn't have to pay as much as established lawyers.
4. Distance discounts – Like the new lawyer discount, these savings can be significant, for example, equal the cost of a flight or few hundred kilometers' mileage. Again like the new lawyer promo, these discounts are situational. Travel adds to the cost of attending a program, so if the only way you can get there is to increase your cost, the provider tries to level the playing field for you.
5. Member discounts – These are special pricing offered as an exclusive member benefit and usually represent savings in the 10 to 15% range, compared to the non-member rate. Although associations position these as an incentive to become a member, make sure it isn't your only reason you join an association. The cost of membership may not be worth the program savings.
And my favourite suggestion (other than free CLE which I intend to write more about in future posts), is to call and ask for a discount. Plead your case. It's the rare provider who won't say yes. And ignore the private/not-for-profit bunk. Ironically, you're more likely to be successful with private providers who don't have to ask 10 other people what to do. Now go get those deals.