Posted on September 2, 2013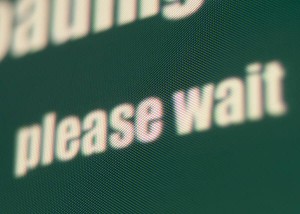 Many CPD providers hit the breaks between July and September as lawyers and CPD decision makers leave town. But writing off the summer as "dead time" can be a costly mistake. Last spring, one of my clients asked me to put a strategy in place for their team to keep moving over the long lazy days of July and August. Yesterday they told me it was their most productive summer ever.
Here are five strategies any provider can employ:
1. Reach out to faculty and decision makers before things go into lockdown mode. Not everyone is away at the same time. Organize your calendar for when key people will be around.
2. Two months isn't long. Set weekly mini milestones – these can be financial or registration targets, marketing or other campaign related goals, or program preparation. Having regular targets will help ensure forward progress.
3. Identify one large project to complete over the summer – redo your website, revise teaching notes, create a loyalty campaign, update your marketing list.
4. Analyze your feedback and program evaluations from last year to figure out how you can improve this year. If additional surveying is required, reach out to members or program attendees to ask for their opinion.
5. Lastly, take advantage of the down time to socialize with your colleagues. Go out to lunch and reconnect before the fall rush hits. You'll enjoy working together more and you'll probably get more done.
Don't drink the industry Kool-Aid that the CPD calendar ends in June. With a little bit of effort, July and August can become critical planning months to ensure you hit the ground running come September.